Customer Reviews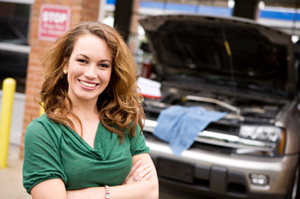 We think we're great, but don't take our word for it… look at what some of our customers have to say:
via Kudzu.com
"These guys are great! If you are female and looking for affordable, honest car repairs, these guys have always been fair and up-front with me on any issues I've had with my automobiles. The labor rate is reasonable and they even give me a regular customer discout!" - ehyeung
"Looking for an honest mechanic? SIMS is it!!! Took my camry about 5 years ago for radiator service as a new customer based on its 60 year history. Cost was cheap and felt like I was treated with respect and honesty. A couple of years later, took the car to other shops closer to my house and noticed a big difference in service and price. Went back to Sims for good and now they take care of my three cars. Go in with peace of mind that you will not be taken advantage of, even if you know nothing about cars. Cheap, easy, fast, honest…Hard to find in this line of work." – elmedico
"Quality work for a good price. honest people. Fast service." – mp53183
"Continiues to be great. All my family uses them – no other place to even consider. My father used them when I was growing up and now my children are old enough to need them. Nothing more needs to be said." – Grandmimi
via yelp.com
"Parts prices seem reasonable, labor price seems reasonable, crew is nice, work is done right, and if the part they put in was bad then they fix it up like they should. I'll keep using them." – Clark W.